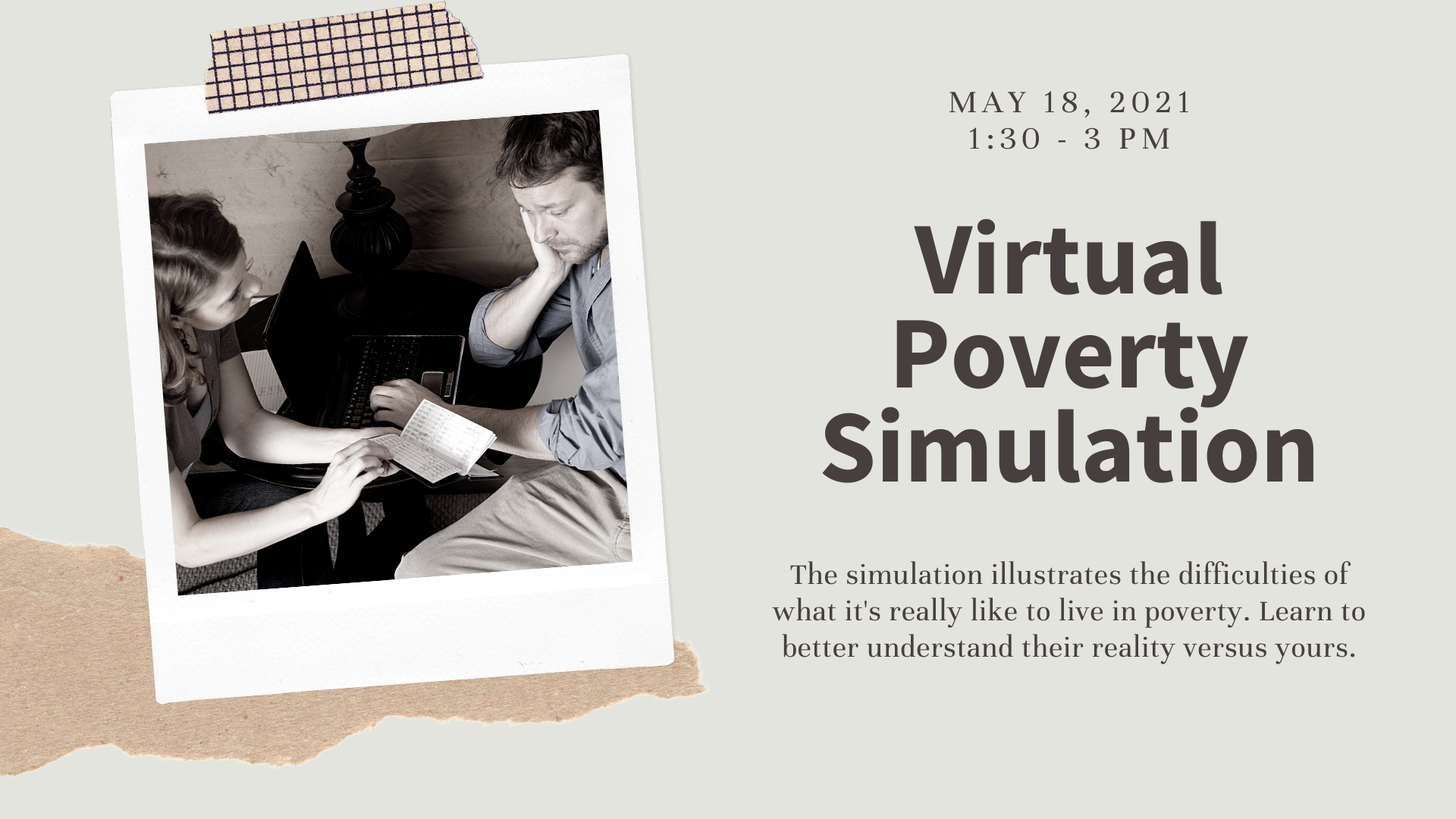 Virtual Poverty Simulation on May 18, 2021
with Follow-up Workshop on June 8, 2021
University of Illinois Extension, Child Abuse Council/AOK Network, The Moline Foundation, Moline Public Library, and River Bend Foodbank are joining forces to offer a virtual simulation about living in poverty called $1,000 to Spend on May 18, 2021 from 1:30 to 3 pm. A follow-up workshop on SocioEconomic Differences will be on June 8, 2021 at 1:30 to 3pm. Attendance at simulation is not required for workshop or visa versa.
The simulation illustrates the difficulties of trying to pay for everything each month when enough money isn't coming in but is going out. You have the chance to make the difficult decisions that face people in poverty every day. In the past, this collaboration offered an in-person experience through University of Illinois Extension Program.
Often people in poverty are told to 'pull themselves up with their bootstraps." But that is hard to do when you can't afford bootstraps. Dr. Donna Beegle talks about receiving $408 in welfare a month and then paid $395 in rent in an area nicknamed "Felony Flats." She also received $150 a month in food stamps for two kids and herself--that comes to 55 cents per person per meal. And then there are necessities to buy such as toilet paper, deodorant, toothpaste, etc.
In the QCA, 37% of families are unable to afford cost of living expenses, according to the updated United Way ALICE Report. 13% of Scott County and 14% of Rock Island County residents live below the Federal Poverty Level. The ALICE Report shows that an additional 25% of Scott County and 22% of Rock Island County residents are unable to afford life's basic necessities of housing, transportation, food, health care, and childcare, despite having income above the Federal Poverty Level designation.
The workshop covers values, hidden rules and speech. People who live in poverty make decisions based on their culture--what they value and what rules they live by. Learn to better understand their reality versus yours. If you didn't grow up in poverty—you don't understand it. No matter how well intended you might be, the values and hidden rules that people in poverty live can be baffling to the other groups.
Registration is free for both workshops but is limited.