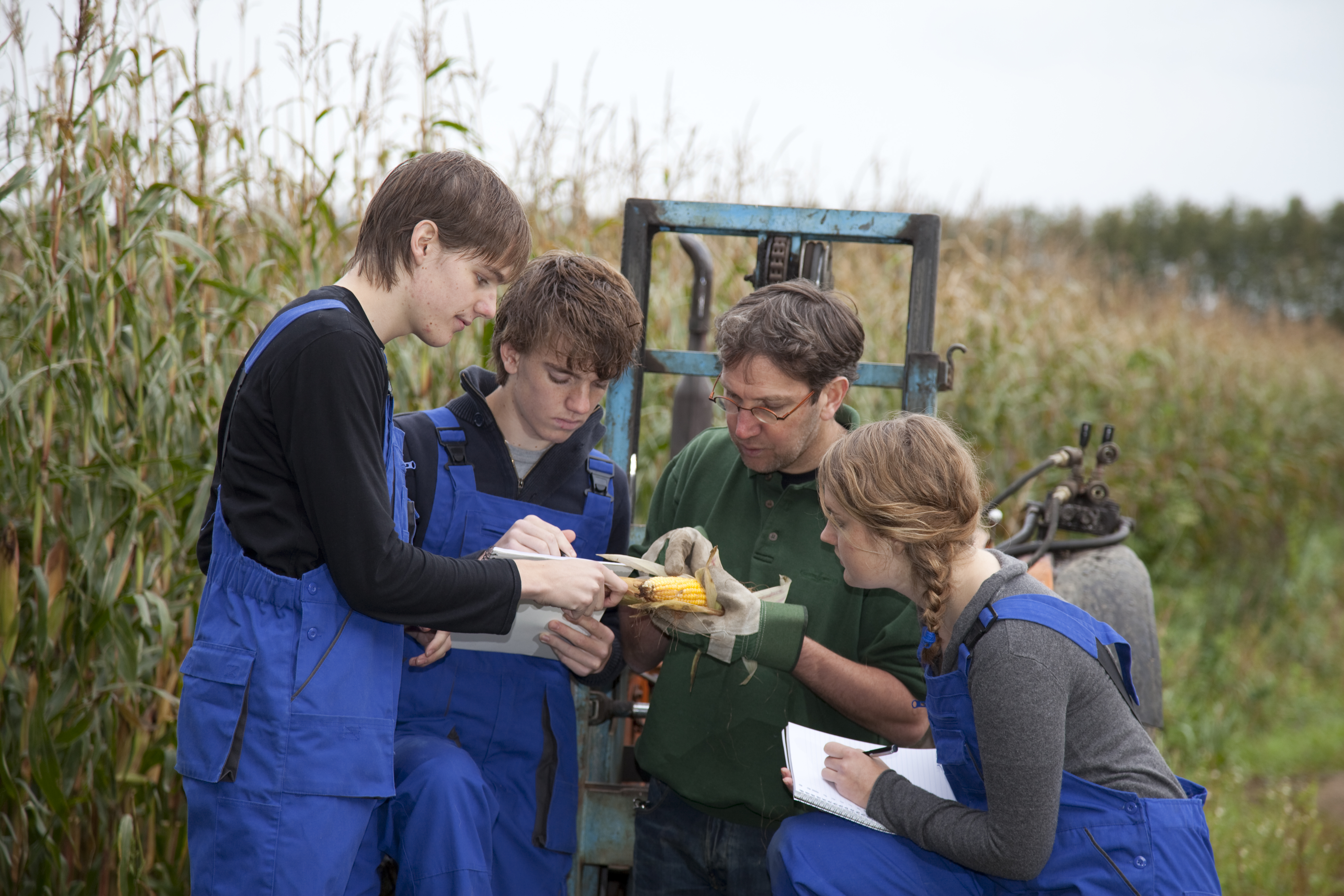 In a corn or soybean field, knowing how crops are progressing or being able to identify an insect can mean the difference between a profitable harvest and a bad year. The first-ever Illinois Crop Scouting Competition is a one-day on-campus contest that challenges teams of students from across the state to test their field scouting knowledge hands-on with agricultural professionals from University of Illinois.
Student teams (grades 7-12) with an adult adviser will rotate through 10 outdoor stations at the University of Illinois South Farm fields to test their skills hands-on with topics such as identifying weeds, insects, and diseases, identifying the growth stages of corn and soybean plants, assessing abiotic injury, pesticide application, and integrated pest management.
Teams will be scored by judges with cash prizes for the top three scores: $500 for 1st, $300 for 2nd, and $150 for 3rd. The top two teams will also advance to compete against students in other states and represent Illinois at the Midwestern regional competition.
Register for free by July 1. Lunch, beverages, and snacks will be provided. Each participant will receive a T-shirt.
Questions? Contact program coordinator Chelsea Harbach at harbach2@illinois.edu. 
All individuals are required to wear a face-covering and practice social distancing at this event. This applies to staff, volunteers, participants, and speakers and covers all shared spaces, including offices, conference rooms, meeting spaces, hallways, and other non-private spaces. Your compliance with this policy allows us to remain focused on our work together. Thank you for your cooperation and shared commitment to the growth, development, and safety of our communities.
If you need a reasonable accommodation to participate, please contact the event coordinator. Early requests are strongly encouraged to allow sufficient time to meet your needs.