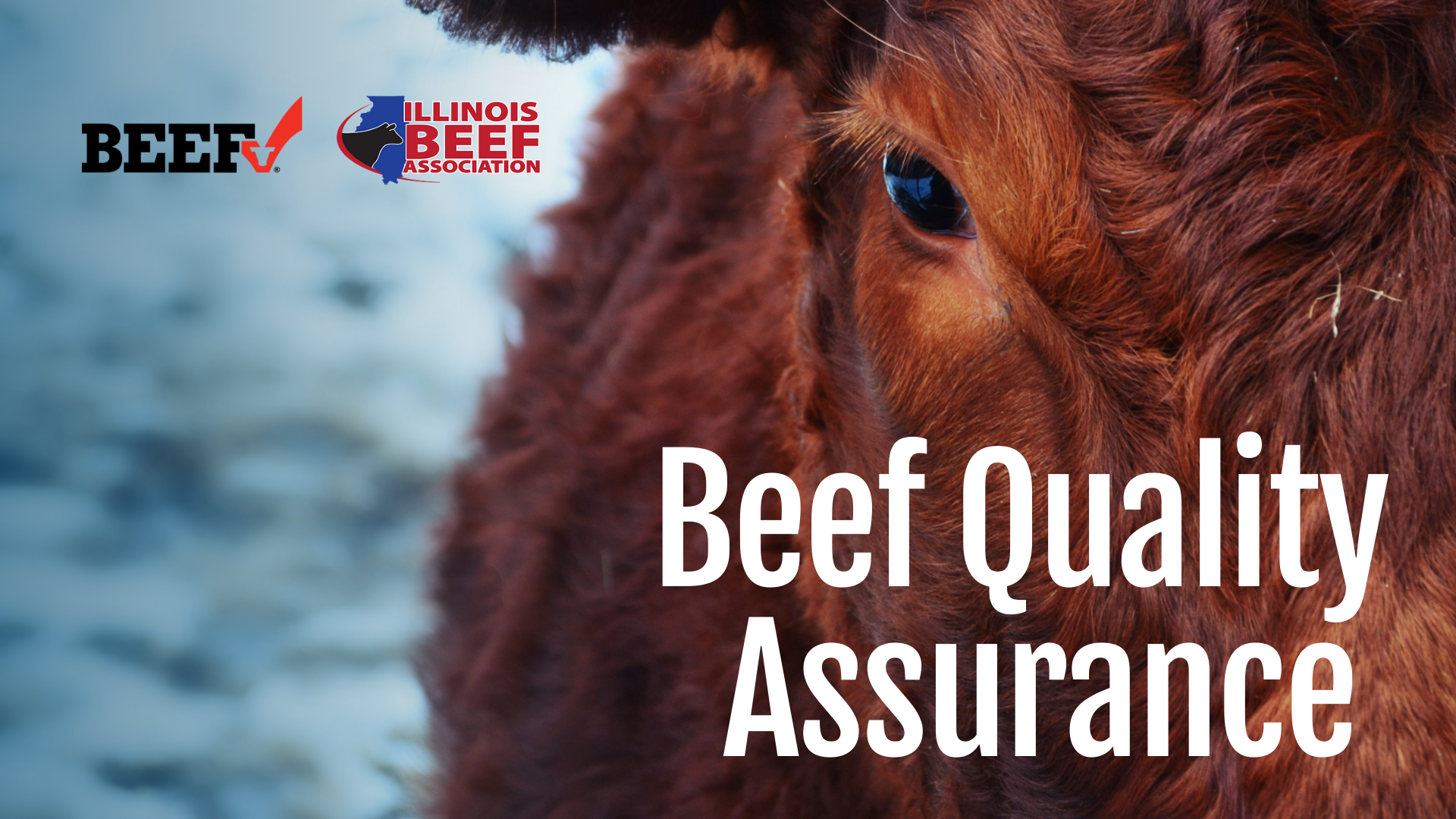 Beef Quality Assurance
is a nationally coordinated, state implemented program that provides systematic information to U.S. beef producers and beef consumers with knowledge to raise cattle under optimum management and environmental conditions. BQA guidelines are designed to make certain all beef consumers can take pride in what they purchase – and can trust and have confidence in the entire beef industry.
Certifications are active for three years, so certifications received in 2018 or earlier are no longer valid and must be re-certified to remain in good standing. Learn more at bqa.org. 
The Illinois Beef Association, with University of Illinois Extension, is providing eight informational meetings. The complete schedule of available dates and locations for certifications in Illinois include:
November 30: Fairview, Sale Barn
December 1: Carbondale, SIUC Agriculture Building
December 2: Greenville, Greenville Livestock Auction
December 6: Mt. Vernon, Farm Credit Building
December 7: Freeport, Stephenson County Farm Bureau
December 8: Cambridge, The BlackRidge
December 9: Congerville, Reel Livestock Center
December 13: Teutopolis, American Legion
All meetings are free to IBA members. Non-members pay $20 which includes dinner and training materials. Pre-registration is required. For information, call the Illinois Beef Association at 217-787-4280 or go online to illinoisbeef.com.
If you will need an accommodation in order to participate, please contact Travis Meteer at wmeteer2@illinois.edu. Early requests are strongly encouraged.