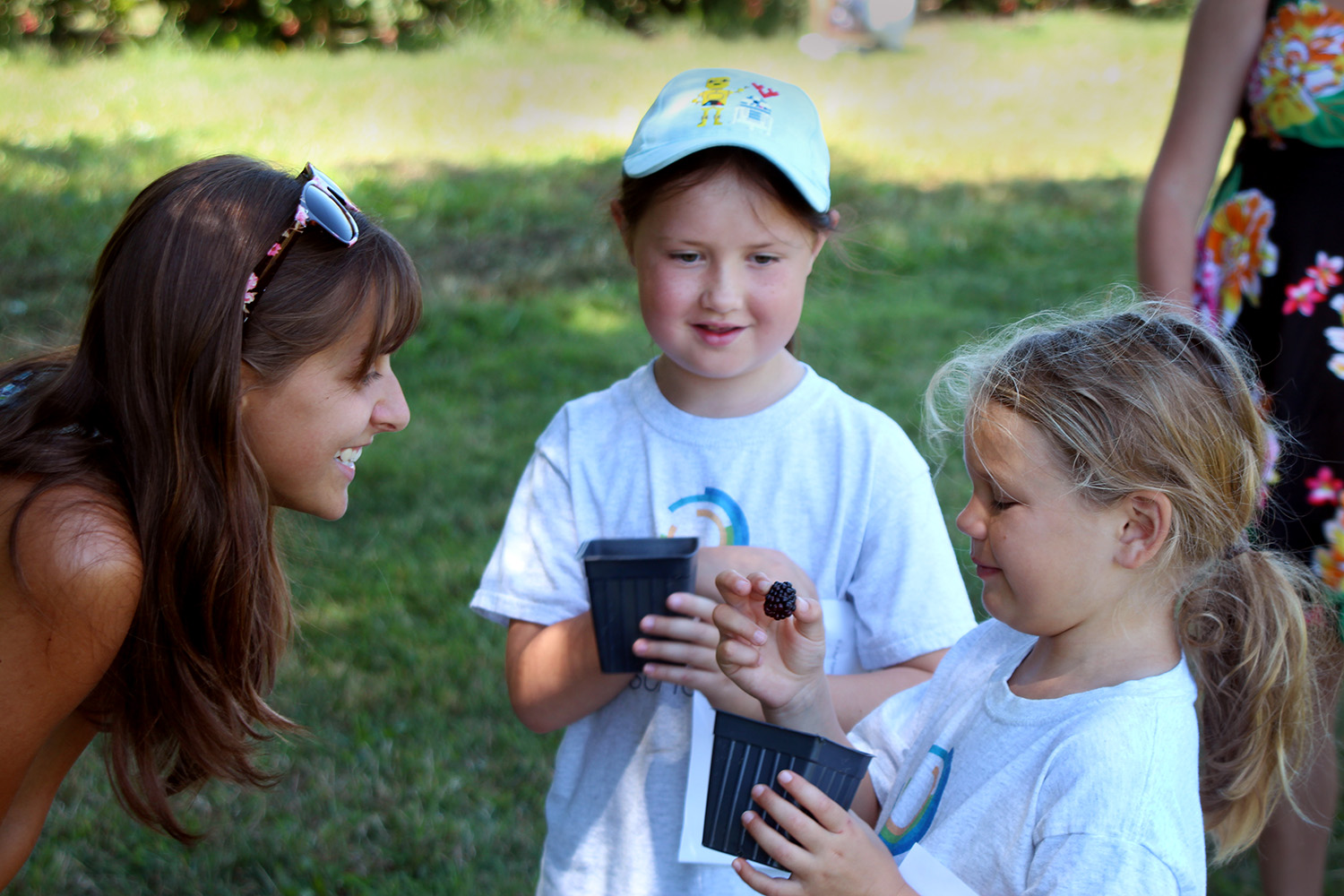 An experimental agricultural installation is serving as an outdoor classroom for many elementary-aged students and families in Normal and with a few steps, this may be the opportunity to learn how add a "food forest" in your backyard or county.
The first of its kind in a public park in Illinois, the Refuge Food Forest is a 1.4-acre project developed cooperatively between the Town of Normal and University of Illinois Extension's Local Food Systems and Small Farms program serving Livingston, McLean and Woodford counties. The name is in honor of the property's orphanage history.
In May of 2015, about a hundred volunteers helped plant 1,500 perennial food crops to start something that no one expected to make the impact the way it has. After only two years, what started as bare root transplants and seedlings are already producing thousands of pounds of fresh berries, nuts, tree fruit and asparagus free to the community.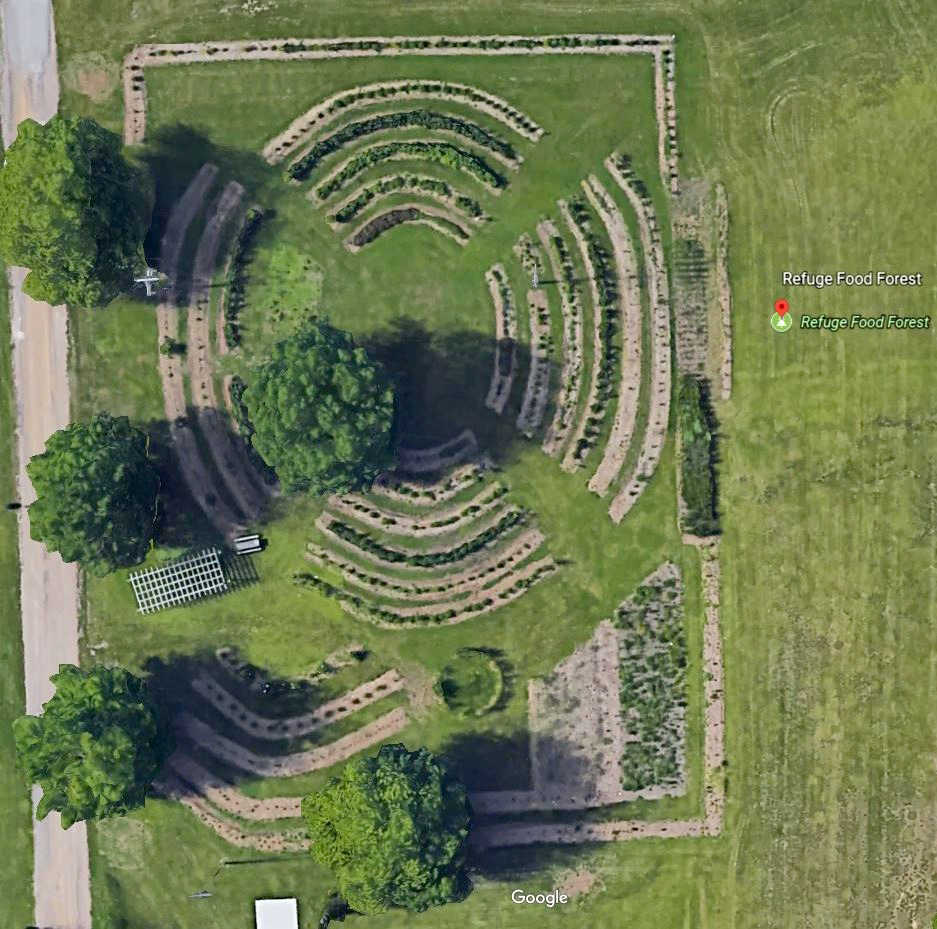 Google Earth image of The Refuge Food Forest in Normal, Illinois.
Free is good, but the goal of the food forest project is to provide Normal residents with a unique experience that marries recreation, food and education all through a simple walk through the "forest."
Bloom Community School in Bloomington has used the site as an outdoor classroom where students experience a diversity of the site's perennial food crops. Beyond tasting the fresh-from-the-cane fruits and smelling the culinary herbs between their fingers, the students have also learned about food preservation, insect behaviors (including Japanese beetle management this year) and have even explored color and texture in arts programming on site.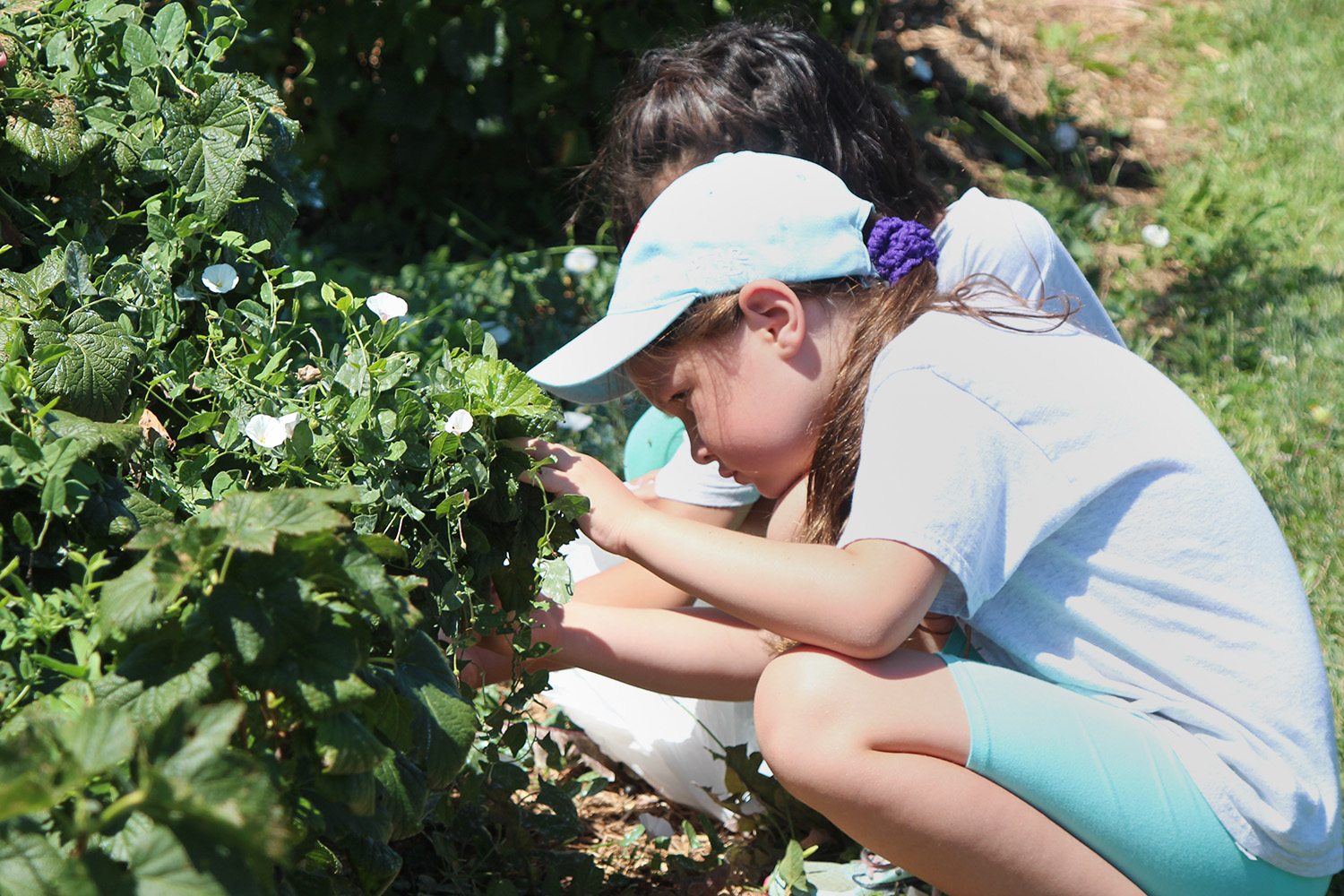 Students and families often search around the food forest for ripening berries, currants and more.
"I was impressed by the kids' creativity, especially the use of berry juice to create watercolor art," said Bill Davison, Extension educator in the Local Food Systems and Small Farms program.
Davison said he is amazed, but not exactly surprised, by the kids' willingness to try the fruits as a snack, particularly the tart black currants. Part of Davison's mission with the Food Forest is to cultivate better eaters at a young age, before less-than-ideal eating habits set in.
"Kids don't know that they're not supposed to like tart fruits," believes Davison. "So when left to their own tasting adventure, they oftentimes try new things and like them."
Another growing opportunity includes adding some Illinois history into the food forest. This concept just so happened in the form of a very specific apple tree.
Through a partnership with the Illinois State Historical Society and McLean County Museum of History, the Refuge Food Forest is now home to a growing Appleseed tree sapling, grafted from the last known surviving tree planted by John Chapman, or more commonly known as Johnny Appleseed.
This idea was developed to commemorate the upcoming bicentennial of Illinois. All 102 counties in Illinois will have the chance to plant this exquisite tree sapling in their choice of location and McLean County's very own is housed at the food forest.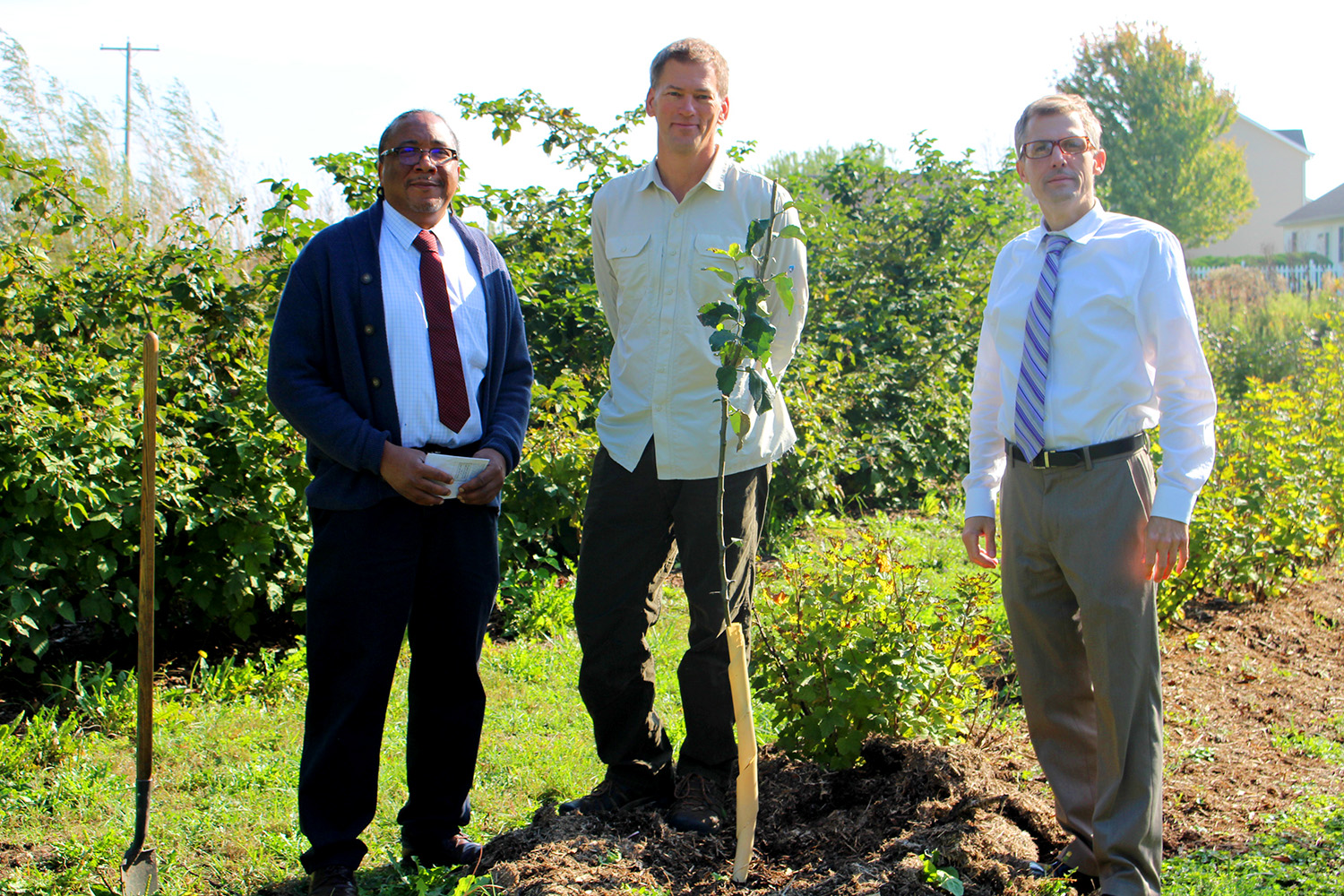 University of Illinois Extension Local Foods and Small Farms educator, Bill Davison and McLean County Museum of History's Jeff Woodard and Bill Kemp with newly planted Appleseed Tree at the Refuge Food Forest last week in Normal, Illinois.
Extension staff have met with teachers and administrators from both local public school districts to discuss opportunities for grades K-12 and anticipates many more visitors in the coming years.
These community events and partnerships are helping grow the idea and utilization of the Food Forest every day, especially during peak berry season.
In year three, the plants are producing ripe, organic fruits in the thousands of pounds. During any given day during that lengthy harvest season, Davison will see families picking berries. They often share photos and experiences of what they find out there as well as their appreciation for the opportunity to take their family to find and pick their own food.
"At this point, it's hard to find any significant quantity of berries left on the plants, which is exactly what we were hoping for," said Davison.