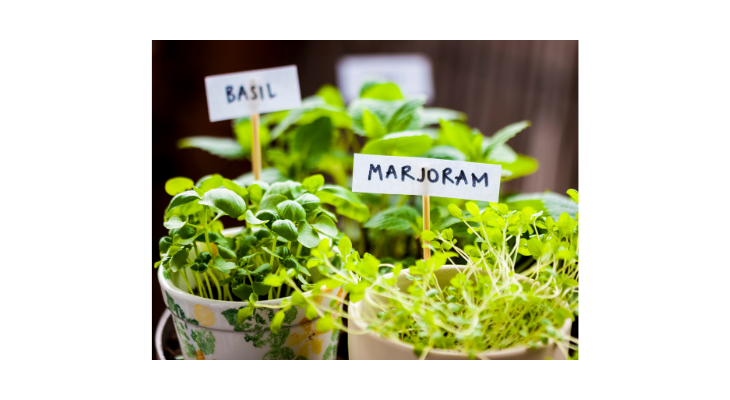 Did you bring some herb plants home from the garden center? Herbs are wonderful plants, hardy, fragrant and beautiful. Many of us, me included, often bring herbs home, plant them and then rarely use them in cooking.  Why not?
It's thyme, (pun intended), to cook with herbs. As a rule, use twice the amount of fresh as you would dry herbs in a recipe. Add herbs toward the end of cooking time to ensure a bright flavor.
Try lemon balm with asparagus, or chives with cooked beet greens. Mint is good with any fruit and it even pairs well with sweet peas. Snip some tarragon into cooked rice and next time you cook eggs try adding parsley, thyme or marjoram. Lay bunches of fresh herbs directly on hot coals when grilling to give meat a boost of flavor. Don't be afraid to experiment! 
Preserve herbs by chopping and freezing them in ice cube trays, pop out the frozen blocks and store in freezer bags.  If you have used them in cooking and frozen all you will need for next winter, you can always make a fresh bouquet—it will make your house smell great!
Be sure to try this recipe for herbal jellies. Herb jellies are easy to make and can be made from both fresh and dry herbs.