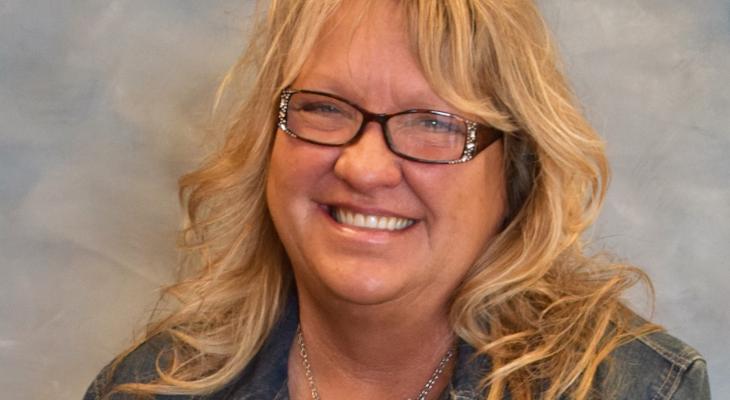 Cheryl Russell, Expanded Nutrition Education Program Instructor
"I provide my homemakers with ways and ideas to improve the way they eat. I teach lessons on how to prepare healthy meals, develop healthy eating habits, and physical activities for the whole family. I like to focus on how important it is to lead a healthy lifestyle. Small steps pave the way."
Cheryl joined the Illinois Extension team in 2001 as an instructor in Peoria County. In the last few years, she has expanded her educational programs to also include Tazewell County.
EDUCATION
Licensed Cosmetologist from Flamingo Beauty College
Certified Nursing Assistant, Heart Monitor Technologist from Methodist Hospital
Certified Food Safety Manager  
HONORS AND ACHIEVEMENTS
Illinois Nutrition Education Facilitating New Group Formation Award, 2004
Illinois Nutrition Education Team Award for Face to Face Teaching, 2004
EXAMPLES OF PROGRAM PARTNERS
Tazewell County Department of Human Services                 
The Hope Chest, Pekin
Liberty and Calvary Baptist Churches, Pekin                  
Rogy's Daycare, Pekin             
 FAVORITE EFNEP RECIPE: WHITE CHILI
         1 lb. fresh chicken breasts
         1 onion, diced (about 1 cup)
         2 cloves garlic, minced
         1 can (4 oz) chopped green chilies
         1 tablespoon cumin
         2 can (14.5 oz each) reduced sodium chicken broth
         2 can (14.5 oz each) great northern or  cannellini beans, drained and rinsed
PREPARATION
Add all ingredients to slow cooker and stir.
Heat on high setting for one hour, then reduce heat to low setting for 4-5 hours
Remove cooked chicken breasts from slow cooker and shred with two forks. Add shredded chicken back to slow cooker.
Nutrition Facts and more recipes online at eat-move-save.extension.illinois.edu