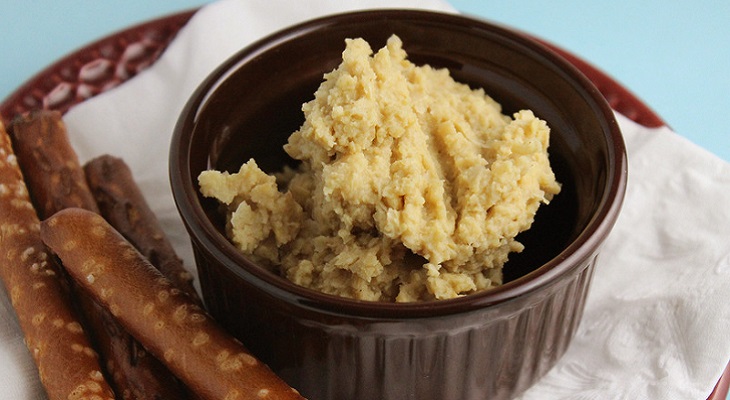 Chickpeas or garbanzo beans? A different name for the same food, this member of the legume family has a firm texture and a nutty flavor that enhances a variety of recipes.
To see chickpeas in the fields and at harvest, watch these videos: Hinrichs Trading Company - Growing chickpeas from Washington Grown and Chickpea from How Does It Grow? Note that University of Illinois Extension provides this information for education and does not endorse any company, products, or services over another.
Nutrition
A half cup of cooked chickpeas – without salt – contains around 130 calories, 22g carbohydrates, 6g fiber, 7g protein, and 2g of fat. They also contain vitamins and minerals, including folate, potassium, and iron. Chickpeas are not a significant source of sodium, unless added.
Buy: Chickpeas are most often available dry (in bags or bulk bins) or cooked (in cans). As bags of dry legumes get tougher with age, look for packages with a "use-by" or "best-by" date as far off as possible. For canned chickpeas, look for reduced-sodium or no-salt-added varieties. You might also see chickpea-based pastas, and chips and puffed snacks made with chickpeas in your stores.
Price: Price will vary by brand and store. Pick one that fits your budget.
Store: Canned foods should be stored in cool, dry locations. Dry chickpeas can be stored this way too until cooked. Once cooked or cans are opened, store leftover chickpeas in a closed container in the refrigerator up to 4 days.
Prepare: Canned chickpeas are a great convenience item: open, rinse, and eat. Dry beans need to be cooked first. Eat.Move.Save. from University of Illinois Extension has a guide to cooking dry beans. These guides are for stovetop methods. I also like using my slow cooker to cook dry beans.
Eat: Hummus, a bean dip, might be the best-known use of chickpeas. While usually made with tahini (ground sesame seeds), try the nut- and seed-free hummus recipe below.
Also try some of these recipes from other Cooperative Extensions:
Easy Hummus Dip (serves 6)
1 can (15 ounces) garbanzo beans (chickpeas), drain and save liquid, rinse beans
1.5 tsp minced garlic
1 Tbsp ground cumin
2 Tbsp olive oil
3 Tbsp reserved bean liquid
1. Place all ingredients into a food processor or blender.
2. Process together until a smoother consistency.
3. Serve with whole wheat pita bread, pretzels, or veggie sticks.
Nutritional analysis per serving: 100 calories, 6g fat, 100mg sodium, 10g carbohydrate, 3g fiber, 3g protein
 
Source: Eat.Move.Save. Illinois Nutrition Education Programs. University of Illinois Extension
References:
Healthy Eats and Repeat
How much difference is there between canned and frozen foods? How should you cook venison? When is the best time to buy avocados? Get answers to these questions as well as other tips, tutorials and recipes for common kitchen foods and items with University of Illinois Extension Nutrition & Wellness Educator Caitlin Mellendorf's blog Healthy Eats and Repeat. Build your best life. Trust Extension to help.
Caitlin Mellendorf is an Illinois Extension Nutrition and Wellness Educator serving DeWitt, Macon and Piatt Counties in Central Illinois. She is a Registered Dietitian and her work focuses on helping community members gain the knowledge, skills and tools to live healthier, more nutritious lifestyles. This includes providing programs and answering questions about heart health, diabetes, food safety, food preservation, grocery shopping and cooking. You can reach Caitlin by email at chuth2@illinois.edu or call 217.877.6042. Check out her nutrition blog Healthy Eats and Repeats for seasonal recipes and of an exploration of common kitchen foods.