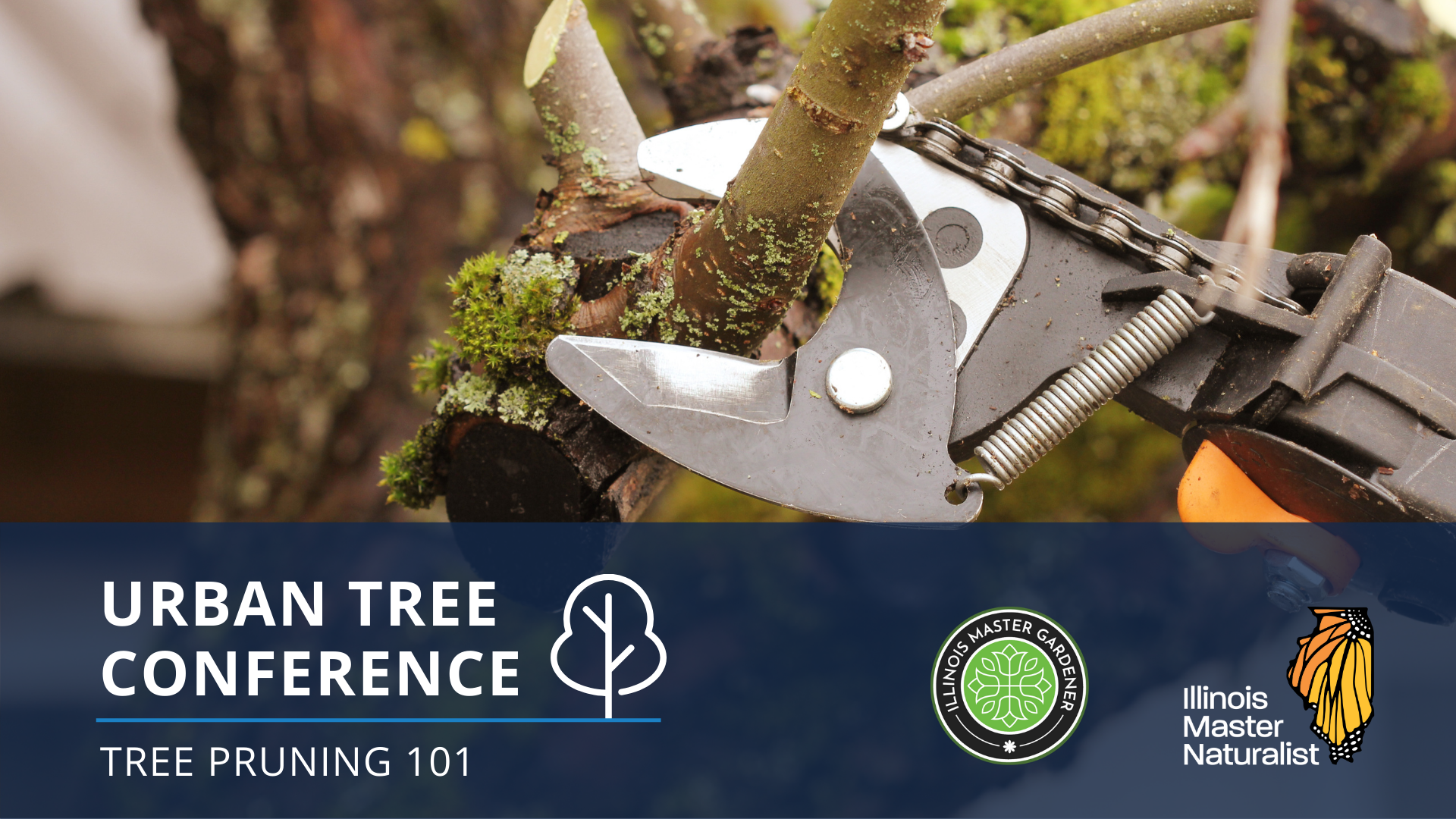 Trees are a valuable asset to nature, but their value is often overlooked in urban settings. The six-day, 18 session virtual Urban Tree Conference for industry professionals and avid gardeners will cover all aspects of urban tree planning, implementation and management. 
From a basic, easy cut with a well-defined branch collar to challenging branch angles or tiny twigs, Horticulture Educator Ryan Pankau will cover everything you need to know for a successful pruning project for trees and shrubs.
Registration opens November 13, 2020. 
Cost: $10 per day, $50 for the entire program. Fee waivers are available. Email Kelly Allsup at kallsup@illinois.edu.
CEUs Available: The Illinois Arborist Association has approved this workshop to fulfill mandatory Continuing Education Unit (CEU) requirements.
University of Illinois Extension provides equal opportunities in programs and employment. If you need a reasonable accommodation to participate in this program, please contact Kelly Allsup at kallsup@illinois.edu. Early requests are strongly encouraged to allow sufficient time for meeting your access needs.