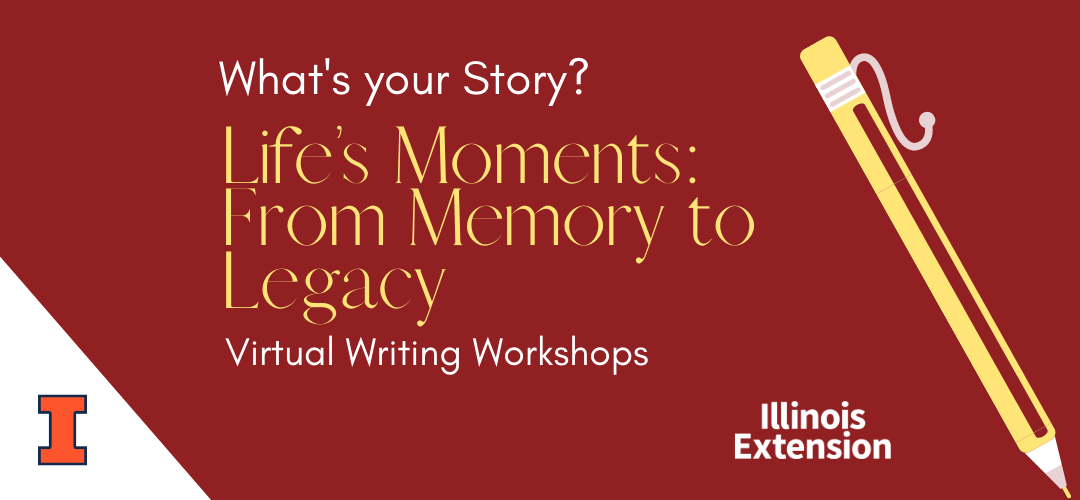 Everyone has a unique and individual story to tell. Start writing yours with a little help and guidance. This is an 8-week online workshop. No prior writing skills are needed to join the group. Nothing will be collected. You may choose to write on paper or on a computer, whichever you prefer. The emphasis of the workshop is on writing your life story. 
This workshop is designed for adults over 18 years of age. Classes will occur every Tuesday starting January 19 to March 9 from 11 a.m. - noon CST.
You will receive an email after you complete your registration with information on how to join each workshop. We will also be using email to distribute writing prompts, homework, or any other relevant information.
Important: Due to the nature of this 8-week program, participants should register no later than January 18. This program is limited to the first 75 registrants.
Event Time
11:00 am - noon