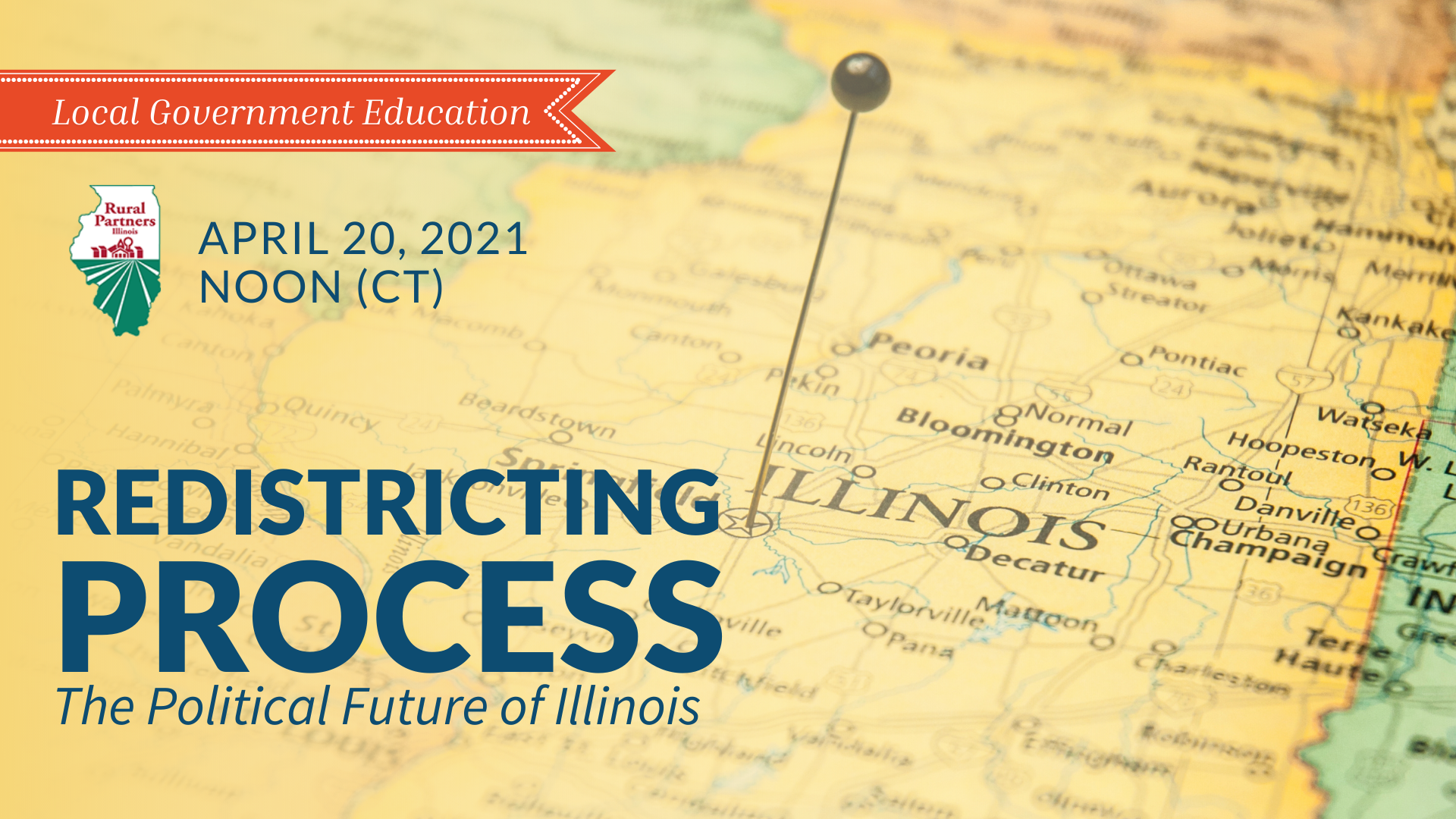 Local Government Education
Post-census redistricting results from reported changes in population affects both the state of Illinois and its local communities. After a decennial census, states create new electoral maps, redrawing district lines for state legislators. States with more than one U.S. Representative likewise revise their congressional district maps, using a variety of legislative procedures. In a parallel process, Illinois counties redraw their district boundaries as well.
Join co-hosts University of Illinois Extension and Rural Partners to learn how recent history in Illinois and the redistricting process may impact your community.
Illinois Extension provides equal opportunities in programs and employment. If you need a reasonable accommodation to participate in this programming, please contact Nancy Ouedraogo at esarey@illinois.edu.
About the presenters:
Christopher Z. Mooney is the W. Russell Arrington Professor of State Politics in the Political Science Department at University of Illinois at Chicago. Mooney's research focuses on the study of state politics and policy in the United States.
Brian J. Gaines is a professor at University of Illinois, with appointments in the Department of Political Science and at the Institute of Government and Public Affairs. Most of his research deals with elections, electoral rules, and public opinion.
Michael P. McDonald is a professor of Political Science at University of Florida and co-principle director of the Public Mapping Project, an effort to encourage greater transparency and participation during redistricting. His research interests are in the areas of elections and methodology.