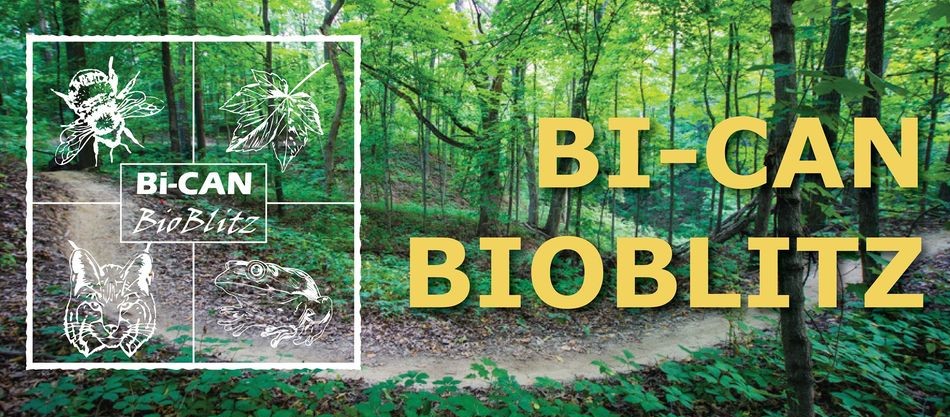 A BioBlitz is a 24-hour period of intense biological sampling in an attempt to document all living things in a specified area. Join scientists and naturalists from around the region as they survey mammals, birds, reptiles, amphibians, fish, plants, insects, and much more during this 2 day event by
Nahant Marsh Education Center
,
University of Illinois Extension Henry, Mercer, Rock Island, Stark
and
Rock Island County Soil and Water Conservation District
.
2021 BioBlitz Schedule of Events

Friday Public Activities*
6:30 p.m. Going Native– Niabi Zoo @ Base Camp
7:30 p.m. Birds of Prey– Iowa Raptor Center @ Base Camp
8:30 p.m. Owl Prowl and Frog Night Hike @ Outpost
Dusk - Moth Mania! @ Base Camp
Dusk - Bat Watching and Identification Hike @ Base Camp
Saturday Public Activities*
9:00 a.m. Bird Hike @ Outpost
10:45 a.m. The Secret World of Dragonflies @ Base Camp
11:45 a.m. Acoustic Bat Detection Program @ Base Camp
12:15 p.m. Furry Critters of Illiniwek @ Base Camp
12:45 p.m. Meet the Opossums- America's Only Marsupial @ Base Camp
1:15 p.m. Ferns of Iowa and Illinois @ Base Camp
*Activities and times subject to change.
Make sure to check out the booths at Base Camp on Saturday, July 10th from 10:00 am- 2:00pm! Several groups will have interactive stations for all ages to enjoy!
Here's the location map: Outpost is green, Base Camp is blue