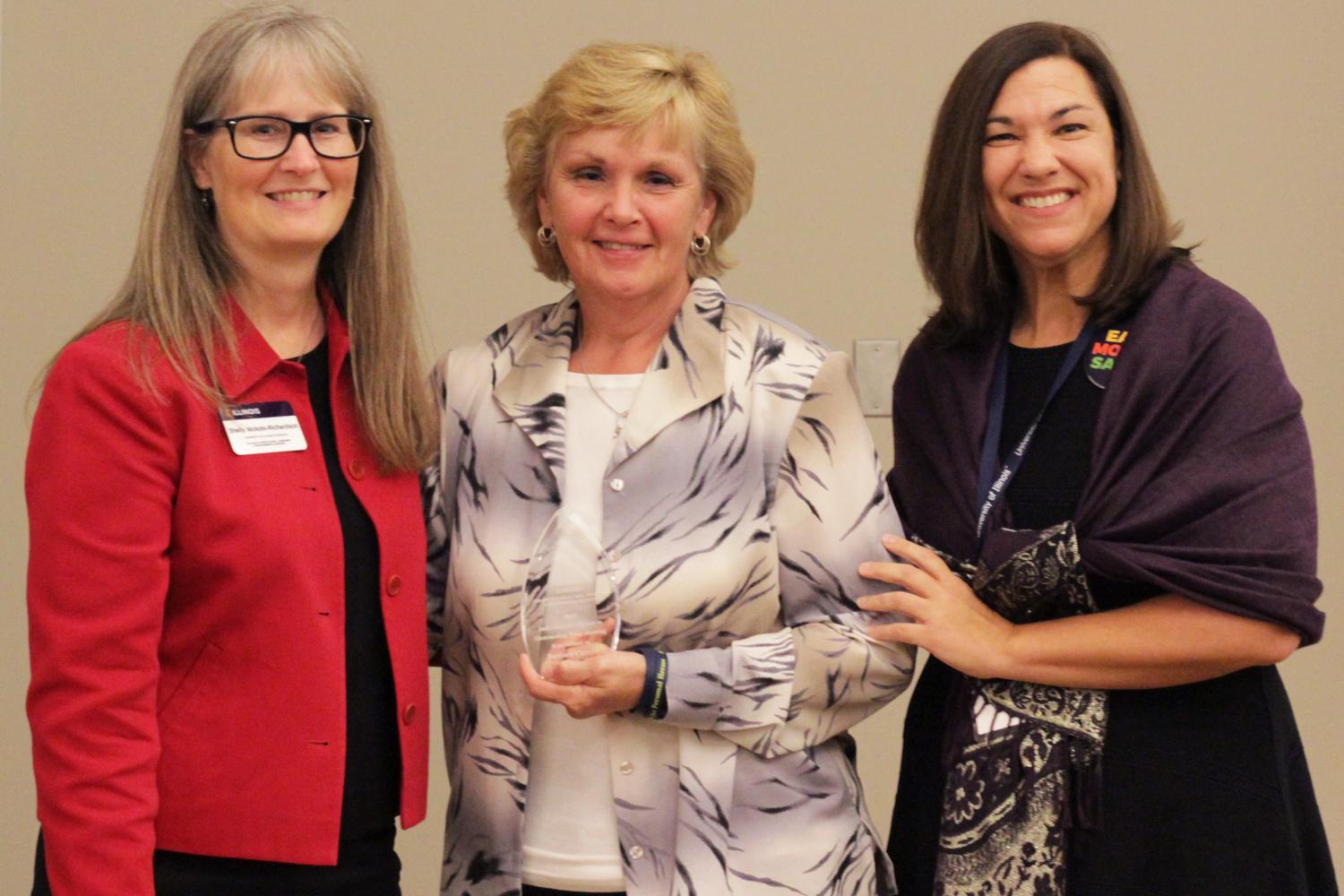 Barbara Curry received the Individual Excellence in Outstanding Programming award at University of Illinois Extension's Illinois Nutrition Education Programs annual Fall Training.
Curry is a community worker who provides Supplemental Nutrition Assistance Program Education in Stephenson County. She is enthusiastic towards her work and never tires of coming up with new ways to reach people who could benefit from nutrition education.
Curry is knowledgeable about the places and people in her community, which allows her to maintain and increase the number of organizations she works with to provide nutrition education on a regular basis. Per her nomination, "Barb not only provides services through those in need with University of Illinois Extension SNAP-Ed, but works to serve and support others in her personal time, as well."
The Individual Excellence in Outstanding Programming award is given to a team member who demonstrates excellence in overall work performance by reaching limited resource individuals and families and in nutrition education program delivery.