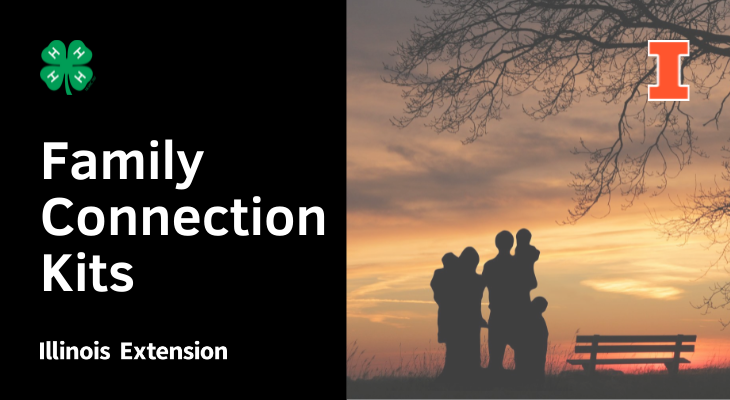 Social distancing during the pandemic, though necessary, has caused social and emotional side effects that have been felt by all of us – perhaps especially by our young people. Programs from University of Illinois Extension and 4-H serving Fulton, Mason, Peoria, and Tazewell Counties have worked hard to combat these effects. Starting in October, 4-H will again be offering Connection Corner Kits filled with engaging activities to help families build connections and strengthen relationships. Participating families will receive all materials, complete with instructions and tip sheets.
These activities will include:
Collective Family Story
Gratitude Poster
Family Recipe Book
Mindfulness Scavenger Hunt
And More!
Interested families can register to receive a 4-H Connection Corner Family Activity Kit at go.illinois.edu/ConnectionKits. This program is free and open to everyone, though the activities are most appropriate for families with children at home, pre-k and above.
Additional resources, tips, and activities will be posted on the Connection Corner Blog at or on Facebook.
For more information about 4-H, in addition to other youth and adult programs offered through Extension, visit our website at extension.illinois.edu/fmpt.