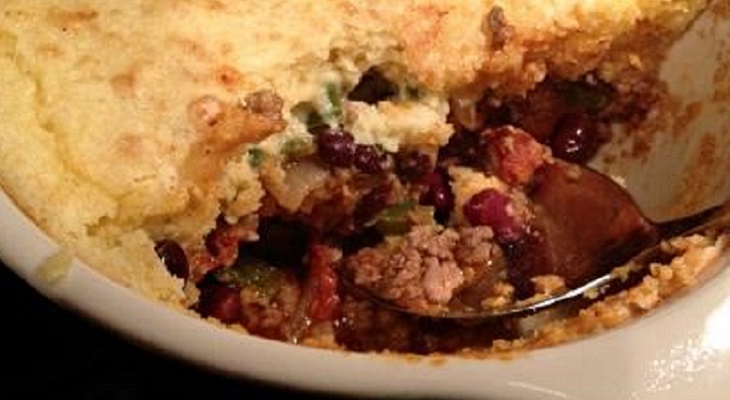 Part of the parsley family, cumin is an annual plant that produces seeds. These seeds can be used as a spice – often ground up – when cooking. To see cumin go from seed to powder, watch the short video, Grinding Cumin at The Spice House, from chicagospiceboss. Note that University of Illinois Extension provides this information for education and does not endorse any company, products, or services over another.
Nutrition
Like most herbs and spices, for the amount used, cumin does not provide a significant amount of nutrients, like carbohydrates or vitamins. But its warm, smoky flavor provides plenty of spice in recipes!
Buy: If buying ground cumin, look for packages that are well sealed and have a "use-by" or "best-by" date as far off as possible.
Price: Price will vary by brand and store. Pick one that fits your budget.
Store: Dried herbs and spices store best in dark, cool places, like a covered pantry. Remember to tightly seal the container to prevent air or moisture from getting inside and shortening cumin's shelf life. Like other dried herbs and spices, cumin does not usually spoil, but rather loses potency and flavor over time. Smelling to see if the strong aroma is still there is one way to test potency.
Prepare: If buying whole cumin seeds, consider toasting for a few minutes to enhance flavor. Then grind with a mortar and pestle or even a coffee grinder. Move into an airtight container and keep in a dark, cool place.
Eat: Cumin adds depth to many savory dishes, such as chili, hummus, and roasted vegetables.
Chili Cornbread Casserole (Serves 8)
1 lb. lean ground beef
1/2 cup onion, chopped
1/2 cup green bell pepper, chopped
1 can (15 oz.) kidney beans, drained and rinsed
1 can (14.5 oz.) no added salt diced tomatoes, drained
1 cup frozen corn
1 Tbsp chili powder
1 tsp ground cumin
1/2 tsp garlic powder
Cornbread Topping
1/2 cup yellow corn meal
1/2 cup all-purpose flour
2 Tbsp sugar
1 1/2 Tbsp baking powder
1 cup skim milk
1 egg or 1/4 cup egg substitute
1 Tbsp olive oil
1. Brown beef with onion and pepper until no longer pink. Add beans, tomatoes, corn, chili powder, cumin, and garlic powder. Simmer for 5 minutes.
2. In separate bowl, mix cornmeal, flour, sugar and baking powder. Combine milk, egg and oil and pour into flour mixture, stirring until just moistened.
3. Spread beef mixture into 8x8 baking dish. Then spread cornbread over top. Bake at 425ᵒF for about 10-12 minutes or until cornbread is browned.
Nutritional Information per serving: 280 calories, 7g fat, 170mg sodium, 35g carbohydrates, 5g dietary fiber, 19g protein
Source: Jenna Smith, Nutrition & Wellness Educator, 2012
References:
Healthy Eats and Repeat
How much difference is there between canned and frozen foods? How should you cook venison? When is the best time to buy avocados? Get answers to these questions as well as other tips, tutorials and recipes for common kitchen foods and items with University of Illinois Extension Nutrition & Wellness Educator Caitlin Mellendorf's blog Healthy Eats and Repeat. Build your best life. Trust Extension to help.
Caitlin Mellendorf is an Illinois Extension Nutrition and Wellness Educator serving DeWitt, Macon and Piatt Counties in Central Illinois. She is a Registered Dietitian and her work focuses on helping community members gain the knowledge, skills and tools to live healthier, more nutritious lifestyles. This includes providing programs and answering questions about heart health, diabetes, food safety, food preservation, grocery shopping and cooking. You can reach Caitlin by email at chuth2@illinois.edu or call 217.877.6042. Check out her nutrition blog Healthy Eats and Repeats for seasonal recipes and of an exploration of common kitchen foods.