Today's post was written by Caitlin Huth. Caitlin Huth, MS, RD, is a registered dietitian and Nutrition & Wellness Educator serving DeWitt, Macon, and Piatt Counties. She teaches nutrition- and food-based lessons around heart health, food safety, diabetes, and others. In all classes, she encourages trying new foods, gaining confidence in healthy eating, and getting back into our kitchens.
Depending on the source you read, April 23 is National Picnic Day. As the temperature starts to warm and the sun shines stronger, eating outside is a great way to celebrate and enjoy the spring weather.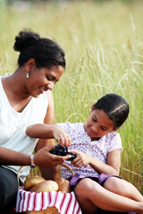 From your backyard patio to a tailgate to a park picnic, as you plan your outdoor meals, spread on that sunscreen and consider two other things: food safety and nutrition.
Food Safety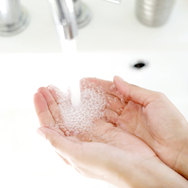 There are many steps to keeping food safe. For talking about outdoor dining, I want to focus on three.
It is always important to wash your hands before you prepare food and eat. When you are playing games outside, driving to your picnic site, sitting on the ground, or other activities, you are touching a lot of potential contaminants. Before you prepare your meal and eat, wash your hands.
You cannot bring all your kitchen equipment with you outside, but you need to keep hot foods hot and cold foods cold. Already hot foods (like chili or soup) and already chilled foods (like coleslaw, fruit salad, or raw burgers to cook) need to stay at these temperatures until you eat or cook them.
If you are bringing foods outdoors that need cooking, make sure you cook them to the proper temperature. And avoid cross-contaminating uncooked foods with foods that are already cooked or ready-to-eat.

Not sure what temperature to cook foods to? Not sure how to prevent cross-contamination? Check the Safe Food Handling resource from FDA.
Nutrition
Nutrition is still important whether you eat inside or outdoors. Try some simple changes to add nutrition to your next meal.
Use whole-grains in cold pasta salads and hamburger and hotdog buns.
Try lean meats, like turkey burgers or a blend of beef and bison. (Did you know we have bison in Illinois?)
Double and triple up on fruit and veggie side dishes. These travel well in iced coolers and will add color and nutrition to your meals.
Dress salads with oil-vinegar dressings over creamy ones.
Not sure what to prepare? Or want something different from the usual? Try one of the sample menus below.
Menu 1
Cold black bean and brown rice burritos
Multicolored bell peppers with hummus dip
Seasonal fruit over angel food cake
Menu 2
Turkey burgers with avocado, tomato slices, and lettuce on a whole-wheat bun
Grilled marinated vegetables – try the recipe here
Apricot Oatmeal Squares – try the recipe here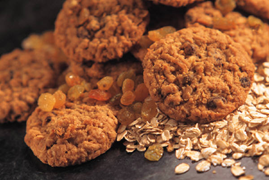 Menu 3:
Tuna salad in a whole-grain pita
Apple-cabbage slaw (in an oil-cider vinegar dressing)
Low-fat brownies – try the recipe here
Find time this week or on April 23 to enjoy a meal or snack outside - even if you do not prepare a full picnic (Illinois weather pending).
WEB RESOURCE 1: For more on picnics from University of Illinois Extension, read the Enjoy a Family Picnic post from the Simply Nutritious, Quick and Delicious blog by fellow Educator, Jenna Smith.
WEB RESOURCE 2:  Learn more about food safety with the FightBac partnership.