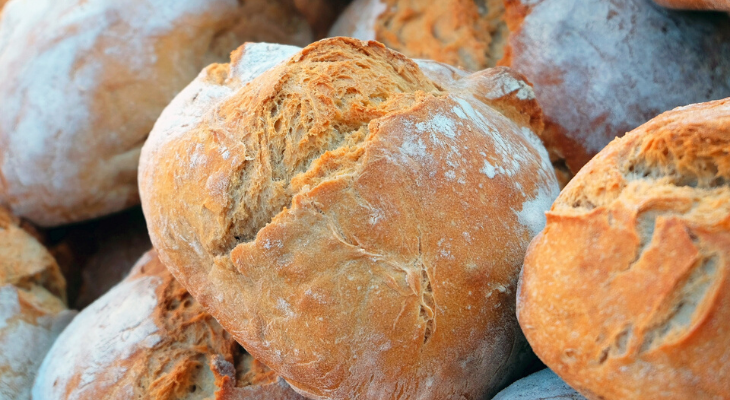 Baker's yeast has had such a rapid increase in consumer sales that manufactures have had a hard time producing enough to keep it stocked on store shelves. More time at home means more time to create homemade bread, no longer a thing in the past. If you're new to bread making, start by learning about the different types of yeast.
Baker's yeast is the general term used to describe the single-cell organism, which produces carbon dioxide to make bread rise. Active dry yeast is the most common form of yeast and can be used in most all recipes. It's activated by warm liquid. Instant, or rapid rise yeast, can be used in the same amounts as active dry yeast, but it reduces the time it takes to rise. Pizza crust yeast doesn't require any rise time at all, allowing for fast preparation. However, it is not recommended for bread baking.
Yeast is sold in individual packages and jars. Refrigerate after opening to keep yeast fresh and active. Check the expiration date on yeast, as it will weaken and die over time. If it's close or past the date, test it by dissolving a package of yeast in ½ cup warm water with one teaspoon sugar. If the yeast foams, it is active.
Basic White Bread (Printable PDF)
3 ½ cups-4 cups all-purpose flour
1 (2 ¼ teaspoons) package instant yeast
2 Tablespoons sugar
1 ½ teaspoons salt
½ cup water
½ cup milk
2 Tablespoons vegetable oil
In a large mixing bowl, combine 1 ½ cups flour, yeast, sugar and salt. Add warm water and milk (120-130°F) and oil to the flour mixture. Blend at low speed until moistened, then beat 3 minutes at medium speed. Gradually stir in enough remaining flour to make a firm dough. Knead on a floured surface until smooth and elastic, about 5-8 minutes. Place in a greased bowl, turning greased side to top. Cover, let rise in warm place until double, about 30 minutes.
Punch down dough. On lightly floured surface, roll or pat into a 14x7-inch rectangle. Starting with the shorter side, roll up tightly, pressing dough into roll with each turn. Pinch edges to seal. Place in greased 9x5-inch bread pan. Cover and let rise in a warm place until double, about 15 minutes. Preheat oven to 400°F. Bake for 35-40 minutes or until golden brown. Remove from pan and cool.
Yield: 1 loaf, 18 slices
Nutrition Facts (per serving): 120 calories, 2 grams fat, 200 milligrams sodium, 23 grams carbohydrate, 1 gram fiber, 3 grams protein
Source: Adapted from Ohio State University Extension
This blog post first appeared in The Pantagraph on May 6, 2020.