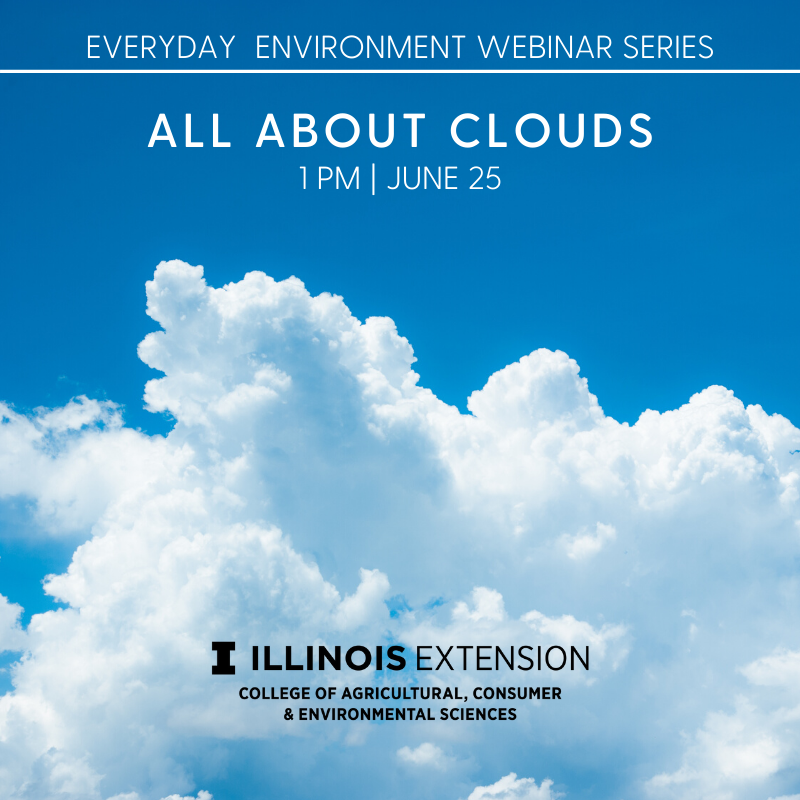 See various types of clouds, including unique clouds only seen in a few locations and what weather is expected with each variety.
Small changes in habits can have a positive impact on the environment From lawn care, native plants, and managing home waste, to understanding animal behavior and atmospheric optics, there is never a shortage of new things to learn about your everyday environment.
The Everyday Environment online webinar series will help individuals understand and consider choices which will protect natural resources. The series, presented by University of Illinois Extension energy and environmental experts, are free and will be held at 1 p.m. each Thursday for eight weeks, beginning April 9. To learn more, one may check out the series website. Each registration is confirmed with an email.
Presenter: Duane Friend.