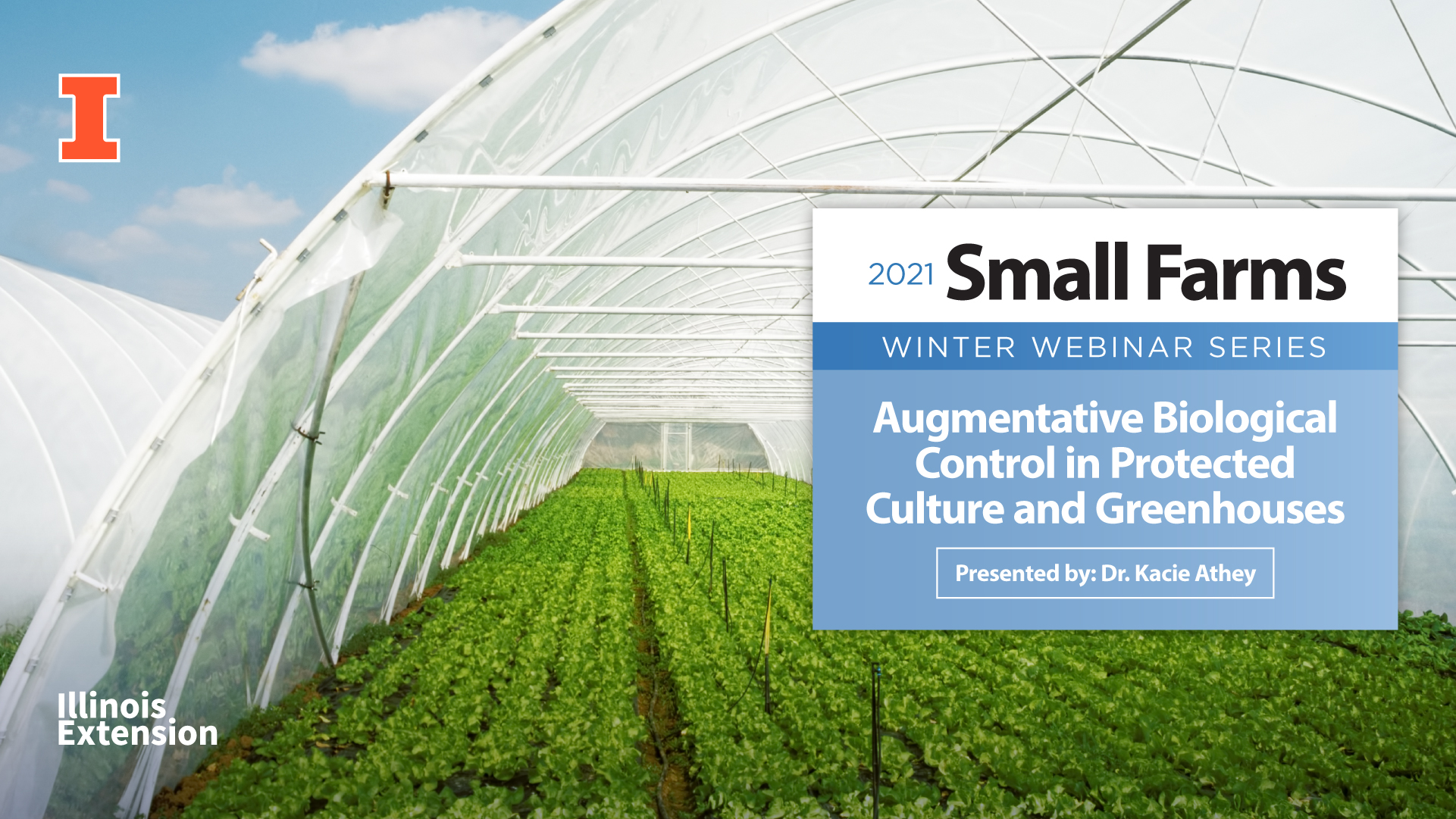 Open fields, high tunnels, and greenhouses can have very different pest pressures. In open fields, releases of commercially available natural enemies may not be effective as they can easily escape. However, releases can be quite effective in greenhouses as the biological control agents are contained. High tunnels, which are a hybrid of both, may also be well suited to natural enemy release. This presentation will cover the research on releases in high tunnels and greenhouses and upcoming research.
The 2021 Small Farm Webinar Series gives small producers access to practical tools and knowledge to improve their profitability and sustainability by learning about leading practices on emerging topics in production, management, and marketing.
Watch the Recording: If you cannot attend the live session, please register to receive an email with the recorded session. Past programs are available on YouTube at bit.ly/ILLocalFoodsYouTube.
Questions: For more information contact Zack Grant, Extension Educator in Local Food Systems and Small Farms at zgrant2@illinois.edu or (708) 679-6889.
University of Illinois Extension provides equal opportunities in programs and employment. If you need a reasonable accommodation to participate in this program, please contact Zach Grant at zgrant2@illinois.edu. Early requests are strongly encouraged to allow sufficient time for meeting your access needs.
2021 Small Farms Winter Webinar Series