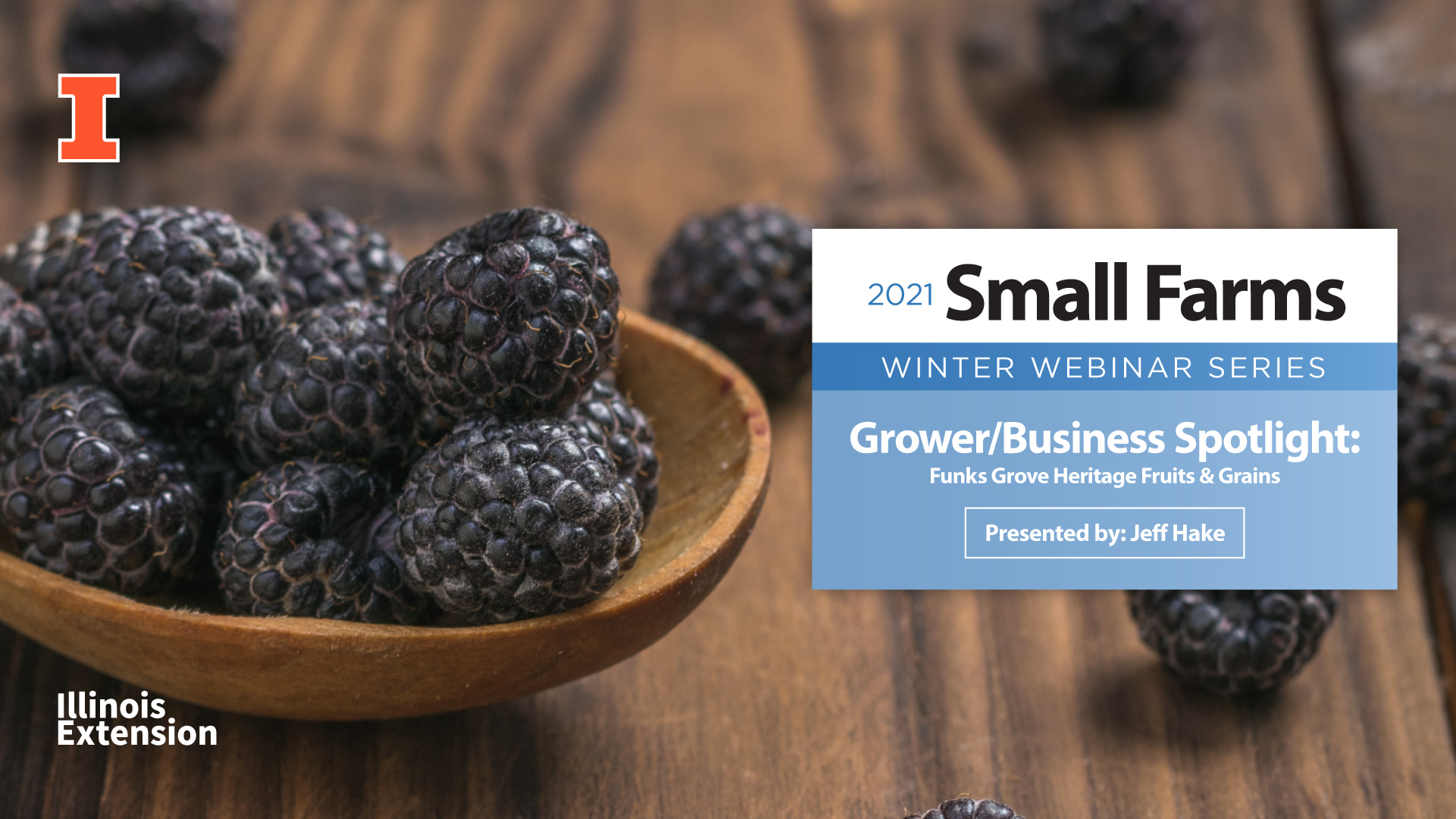 Farmers Katie Funk, Jeff Hake, and Jonathan Funk have developed a value-added product line using fruits and grains from their Bloomington-area farm. The farm is only a few years old, but is built off the tradition and resources of the family's long-standing business, Funks Grove Pure Maple Sirup. Jeff Hake will discuss those efforts and the next plans for the farm, including how they tie into opportunities and issues created by policy, regulations, larger markets, the COVID-19 pandemic, and climate change.
The 2021 Small Farm Webinar Series gives small producers access to practical tools and knowledge to improve their profitability and sustainability by learning about leading practices on emerging topics in production, management, and marketing.
Watch the Recording: If you cannot attend the live session, please register to receive an email with the recorded session. Past programs are available on YouTube at bit.ly/ILLocalFoodsYouTube.
Questions: For more information contact Zack Grant, Extension Educator in Local Food Systems and Small Farms at zgrant2@illinois.edu or (708) 679-6889.
University of Illinois Extension provides equal opportunities in programs and employment. If you need a reasonable accommodation to participate in this program, please contact Zach Grant at zgrant2@illinois.edu. Early requests are strongly encouraged to allow sufficient time for meeting your access needs.
2021 Small Farms Winter Webinar Series