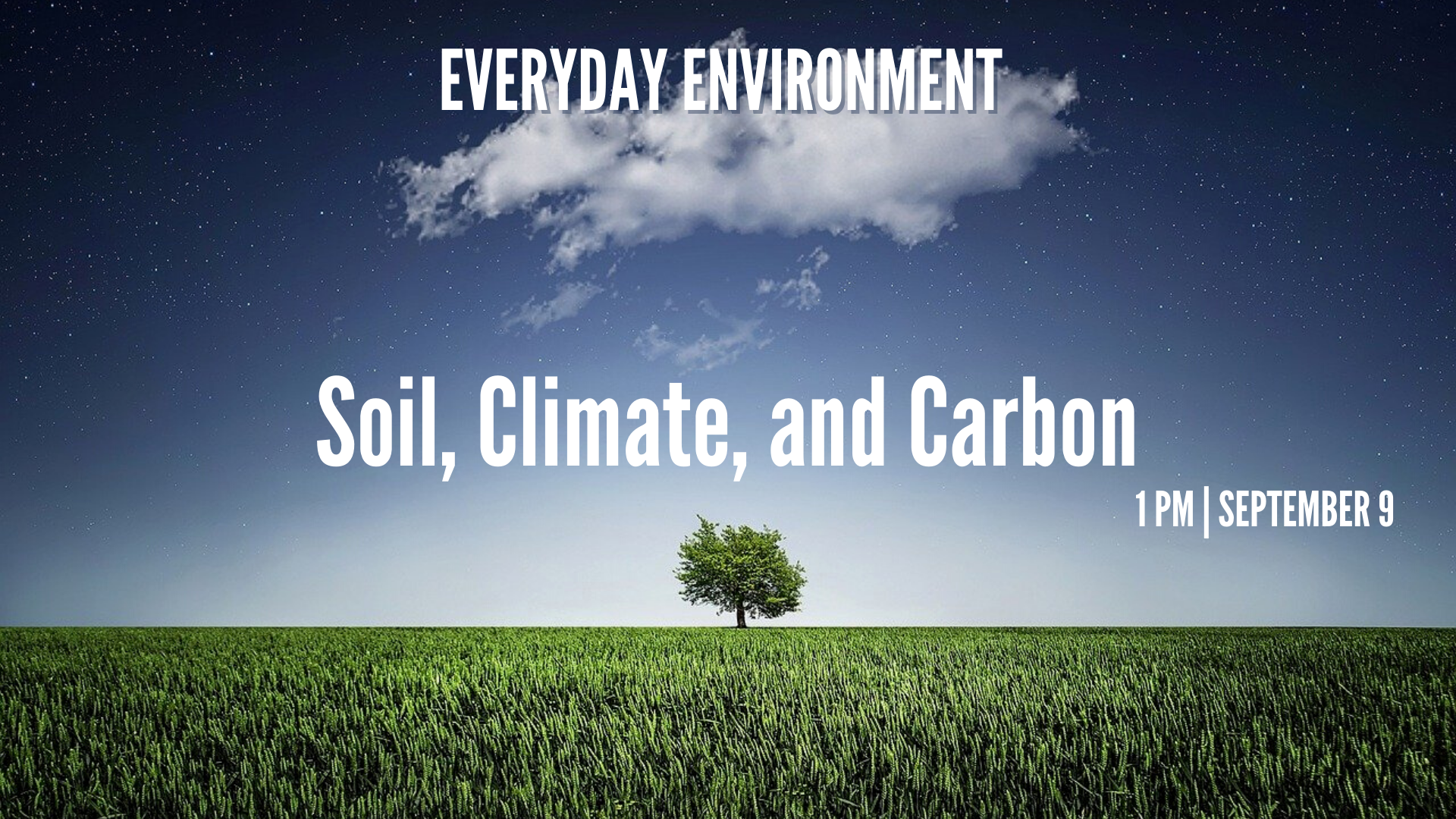 Soils, Climate, and Carbon
September 9 | 1 PM | Register Online
Carbon storage is a hot topic. Some soils contain huge amounts of carbon, mostly in the form of organic matter. Soils also have the ability to store additional amounts of carbon quickly, but can just as easily lose it. Extension Educator Duane Friend discusses why Midwest soils contain large amounts of organic matter, changes that have occurred over the last 150 years, and ways that carbon, in the form of organic matter, can be increased in these soils.
Register soon. If you will need an accommodation in order to participate, please email the contact Erin Garrett. Early requests are strongly encouraged to allow sufficient time to meet your access needs.
More Webinars in the Series
The University of Illinois Extension Everyday Environment webinar series focuses on a different environmental topic each month. These webinars provide new information on natural resources and help you learn how to make small changes in your lifestyle to have a positive impact on the environment.
Invasive shrubs, trees, and vines are a serious threat to native plants and natural areas in Illinois. Species such as Amur honeysuckle, and common buckthorn can grow so dense that they nearly block all of the light to the forest floor.  Vines, like Oriental bittersweet can wrap around trees so tightly it girdles them. But, all is not lost. With a few management techniques you can help in the safe and effective control of these species. This one-hour webinar by Extension Forestry Specialist Chris Evans will teach you to identify the common woody invasive plants in Illinois and who you how you can control them. 
Edge of Field Practices: Water Quality Solutions for Farmers and Landowners | August 12 | 1 PM
More tile drainage is installed in Midwestern agricultural fields every year. Tile drainage is an essential practice that allows farmers to get in the field earlier, but it can also cause water quality issues. Learn four "edge of field" conservation practices farmers and landowners can adopt to reduce nitrogen loss through tile drains and improve water quality. Extension Watershed Outreach Associates Rachel Curry and Jennifer Jones will explore drainage water management, bioreactors, saturated buffers, and constructed wetlands.