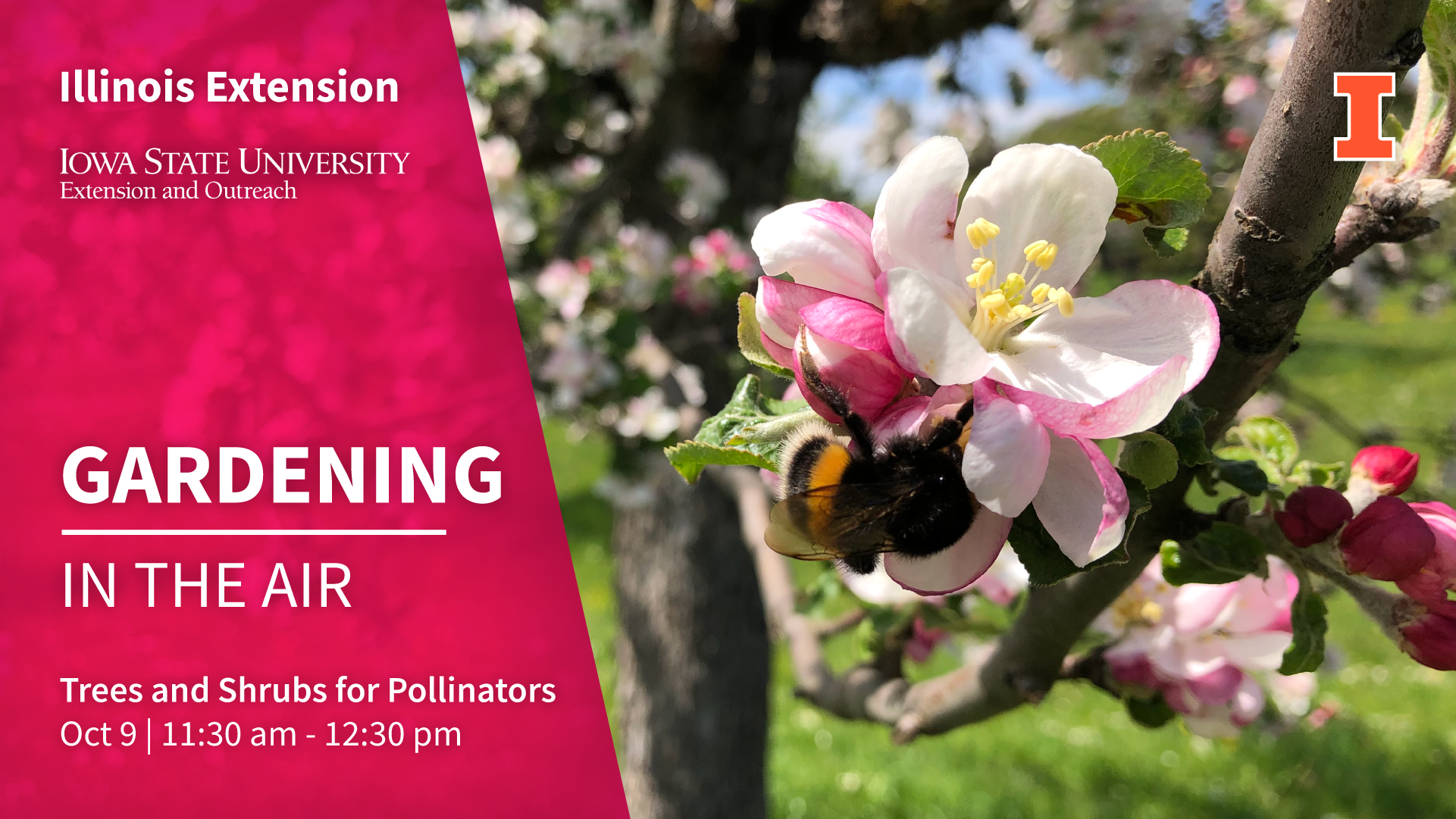 Trees and Shrubs for Pollinators
October 9 | 11:30 a.m.-12:30 p.m.
Our home landscapes are place where we relax, entertain, play and dine - but what if we weren't the only ones enjoying our backyards? The trees and shrubs in our landscape and in our communities serve a critical ecological service to a wide variety of pollinator species. Pollinators, such as butterflies, moths, and bees, play a critical role in our food production systems. Join us as we explore the ways we can plant and manage our landscape to support these vital creatures without sacrificing our own enjoyment or beauty preferences. Presenter: Debbie Fluegel, Trees Forever.
This program is part of Gardening in the Air, a virtual series on October 9 co-hosted by University of Illinois Extension and Iowa State University Extension. Sessions are 9 a.m., 10:15 a.m., and 11:30 a.m. CST. Sign up for one session or the entire series. Sessions are free to attend, but a donation is appreciated. Access links and handouts will be provided upon registration.
If you need a reasonable accommodation to participate in programming, please contact Bruce Black at brucejb@illinois.edu. Early requests are strongly encouraged to allow sufficient time for the requested accommodation. Some programs will be recorded. If recorded, closed captioning for requested programs will be honored after the event.
Gardening in the Air Sessions
Pollinators
Vegetables and Herbs
Trees