Encouraging Environmentally Sound Landscape Practices
Conservation@Home Cook County recognizes and certifies properties that demonstrate environmentally sound landscape practices. Through the Conservation@Home certification program, residents of Cook County have the opportunity to shape their private and community landscapes in a conservation-minded way with guidance and criteria provided for them. Below you will find criteria for homes, schools, and community settings. 
This program is brought to you by the partnership of Forest Preserves of Cook County and University of Illinois Extension.
Cook County Yard Certification Process
For a one-time fee of $50, certified gardeners will receive a Conservation@Home sign to post in their yard, a subscription to our seasonal newsletter, and early notifications/discounts during native plants sales. *Fee waivers are available for those with financial needs. 
Steps for Certification:
Resident submits application.

Conservation@Home program staff review application.

If applicant is not ready for certification, resources are provided.

If applicant is ready for certification, resident pays $50 fee.

Resident schedules a yard/property visit.

C@H evaluators visit property.

If criteria is met, Conservation@Home sign is awarded to resident.
 
Cook County Conservation@Home Criteria
Certification Application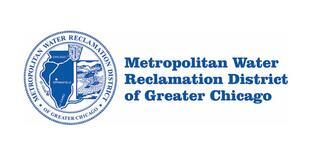 MWRD Offers Free Wildflower Seeds
The Metropolitan Water Reclamation District of Greater Chicago (MWRD) has an amazing initiative where Cook County residents can take a pledge to plant wildflowers, and in exchange, they will receive a free wildflower seed packet in the mail.
Native wildflowers have deep roots that absorb rainwater and reduce flooding and runoff to rivers and streams. Wildflowers also serve as habitat for pollinators. 
Take the pledge and receive your own wildflower seeds to benefit your community.
Natural Resources, Environment, and Energy Educator
Keywords
Environment
Master Naturalist
Native plants
Energy conservation
(708) 449-4320
Horticulture Educator
Keywords
Horticulture
Master Gardeners
Community garden
Landscape architecture
(708) 679-6889
Horticulture Educator
Keywords
Horticulture
Master Gardeners
Plant health care
Gardening
(773)-233-2900